Wattle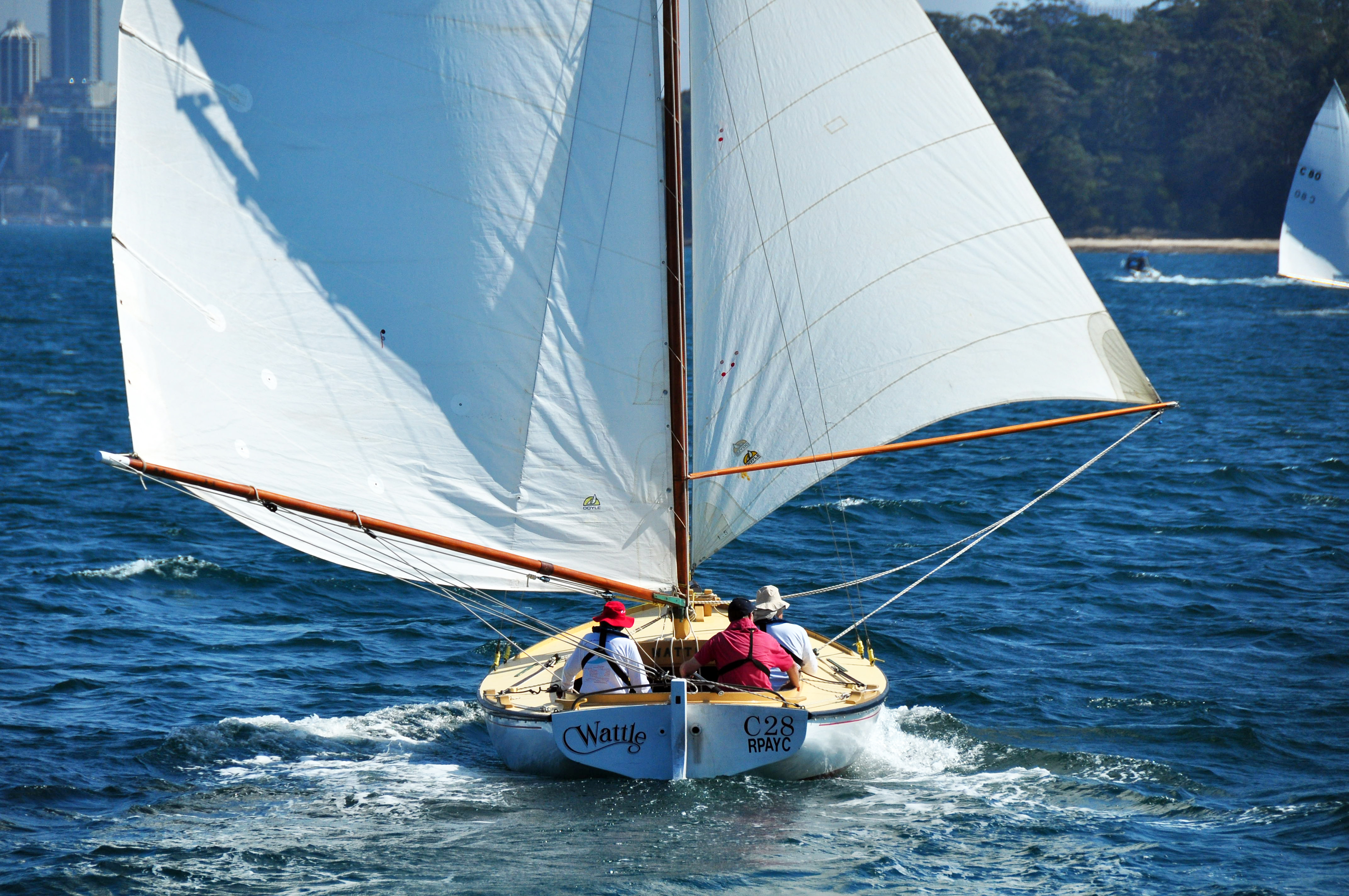 Details

Wattle is a masterpiece of a Couta Boat. She was built by legendary scion boatbuilder, fisherman and pioneer Mitch Lacco in Queenscliff in 1928 for Walter "Cack" Todd, who had her commissioned for his son, David. However, David never took over custodianship, as he joined the RAAF instead of becoming a commercial fisherman. Walter took her on and fished her for years from Queenscliff and San Remo, departing with her in 1939. Through the years Wattle had a succession of owners:

Len Bagley 1939-1943
Billy Burgen 1943-1953
Billy Chidgey 1953-1956
Milton Hall 1956-1966
Numerous fishermen in Robe, SA 1966-1980
Tim Phillips 1980-1983
Marcus Burke 1983-1994
Mark Calvert-Jones 1994-2004
Russell Barrett 2004-present

In 1980, Director of The Wooden Boatshop,Tim Phillips travelled along the west coast with friends looking for old Couta Boats in need of a restoring. Wattle had been converted to a houseboat, nevertheless Tim convinced the owner to sell her, and set about restoring her under the tutelage of Jack Norling. Many years later in 2008, on Wattle's 80th birthday current owner Russell Barrett engaged The Wooden Boatshop to carry out major works, restoring her to a traditional Couta Boat as she would've been in her early days.

With a length of 26'4" and a beam of 10'6" Wattle is an absolute thoroughbred, and will be an incredible purchase for anyone with aspirations to own a historic vessel.