Our Values
Striving for perfection
We are highly skilled speciality tradesmen passionate about crafting beautiful, one-of-a-kind boats. Every single aspect of our boat range is quality controlled from our factories in Sorrento and Queenscliff. Our boat range has emerged from a rigorous process of refinement, and through an artistic sensibility honed and polished through a lifetime commitment to wooden boat building.
100% Australian
Unlike the vast majority of contemporary boatbuilders, our boats are 100% Australian. They are built by locals who are expert in their knowledge and skill. When you purchase a boat from our range, you are assured to have the best in the world. We are unlike any other boatbuilders on the market. The boats we offer are efficient, practical, and safe, and are built by hand from beginning to end.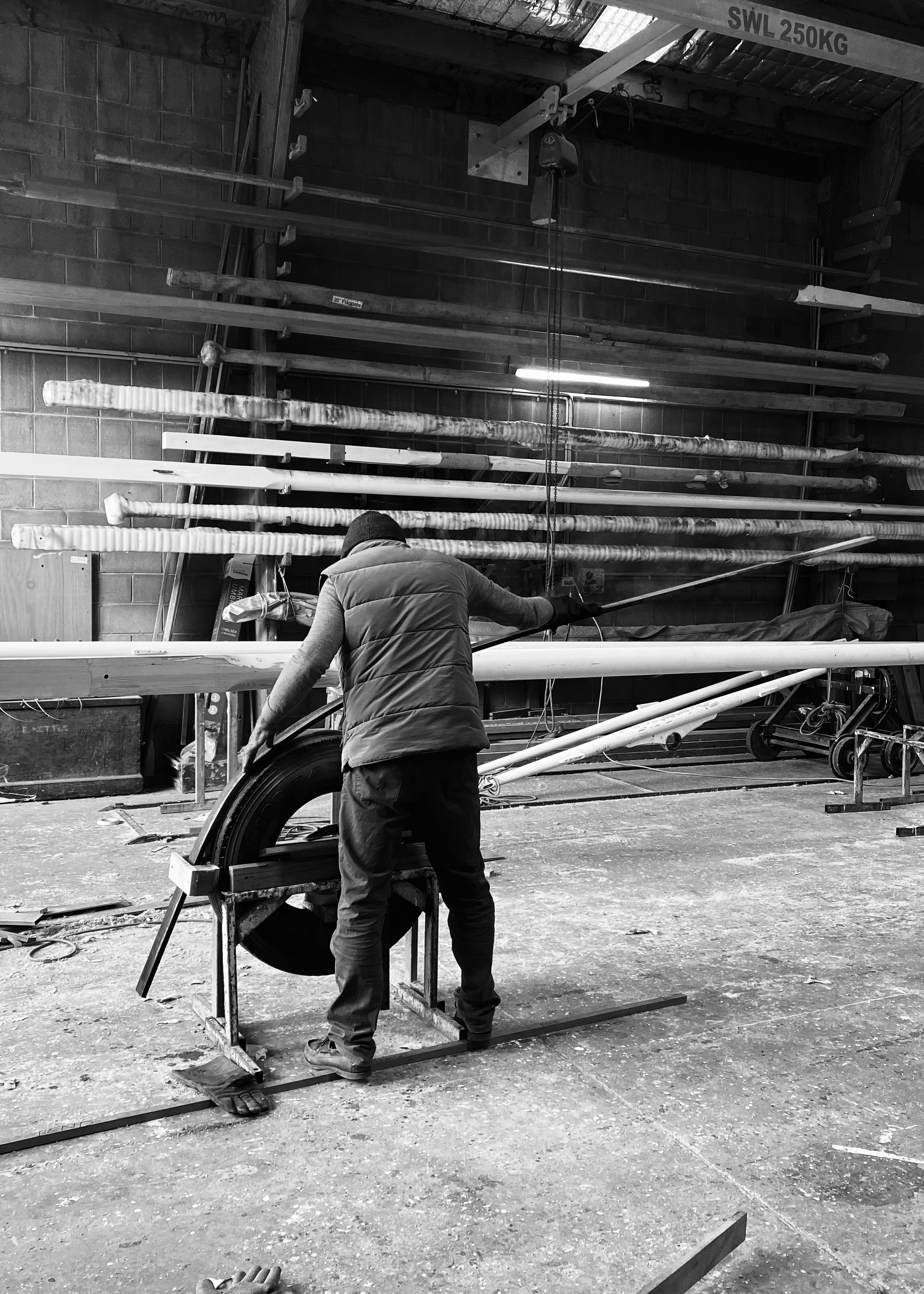 Sustainability & commitment to materials
We are committed to ensuring our business model utilises sustainable and ethically sourced timbers and does all that is possible to reduce its carbon footprint. We utilise Cedrela, a plantation grown timber endemic to Africa and whose fragrant aroma is resistant to insects and termites. Cedrela is a wonderful boatbuilding timber, due to its strength-to-weight capacity. It was first used by
Joshua Slocum
on his boat
Liberdade
, built in Brazil. Cedrela saws, sands, and bores well, is easy to glue and nail, produces an excellent finish and has a high impact resistance.
Likewise, we also use Iroko and Makore, both timbers are endemic to Africa, and commonly used for boatbuilding purposes. Iroko is known to be an extremely durable timber. American White Oak, an excellent all-round timber commonly used in high-grade furniture and boatbuilding, is utilised for steam bending and much of the finer details on our boats.
Our importer upholds the strictest standards of due diligence and ensures timber products are regulated and traced using licencing, records of audits, log delivery documentation and forest concession licences.
Built to last

The foundation of The Wooden Boatshop rests on that of the historic fishing vessel, the Couta Boat. We envision boats as being built to last well beyond the lifetime of those individuals who construct them. We apply our ethos of long-term thinking to the restoration of historic vessels, and are devoted to ensuring that the materials we so greatly value do not ever go to waste.
Achieving net zero

While we take great pleasure and enjoyment from the natural environment, we acknowledge Global Warming and Climate Change presents a litany of major threats toward future generations of seafarers and land-lovers alike. We pledge to achieve Net Zero emissions by 2030. This will be accomplished through a combination of solar energy and the transformation of our fleet of vehicles and forklifts to electric power. We plan to install car charging stations at The Wooden Boatshop premisis in Sorrento in the coming years.

A safer, cleaner environment for all!