O
verview
Jane
is
a 46-foot traditional-style cruising smack and draws inspiration from the couta, cray and shark fishing boats of Bass Strait. The lines for
Jane
were laid by
Tim Phillips
and Master Designer
Ken Lacco
. Like the fishing vessels from which she draws her inspiration
Jane
is of strong construction. She draws a wide beam, is sensibly rigged and easy to handle. She's designed and built to go to sea.
The interior layout is a collaboration with Melbourne-based architect
Rodney Eggleston
of March Studio. The design process enabled the boat to be modelled to a standard which incorporates fresh contemporary ideas with functuinality and comfort.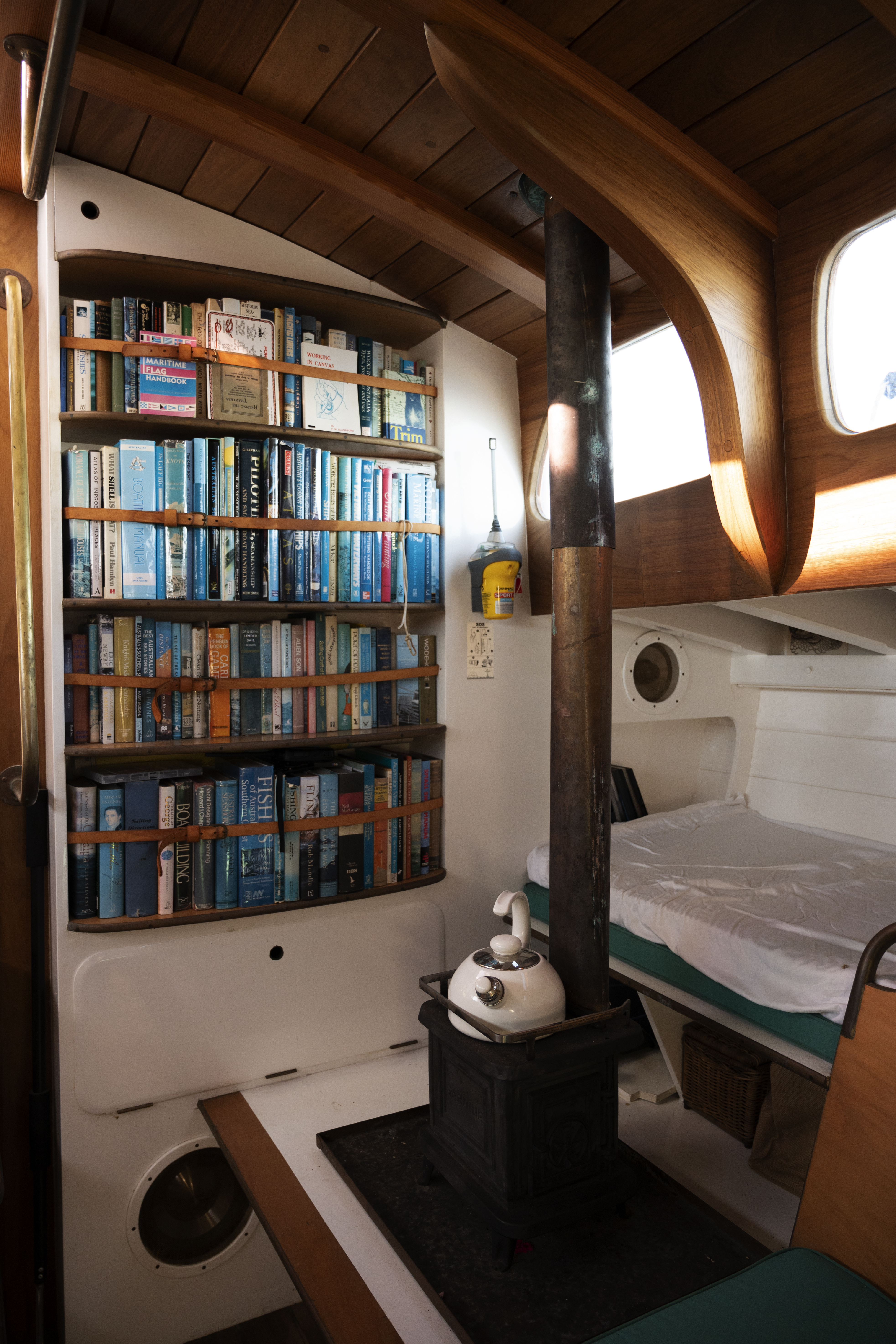 A low aspect gaff cutter rig, Jane carries 1200 sq' of sail. She's fitted by Col Anderson from Doyle Sails. Jane is fitted with dyneema standing rigging and set through our range of smooth running, tranditional-style wooden blocks with ball bearing sheaves.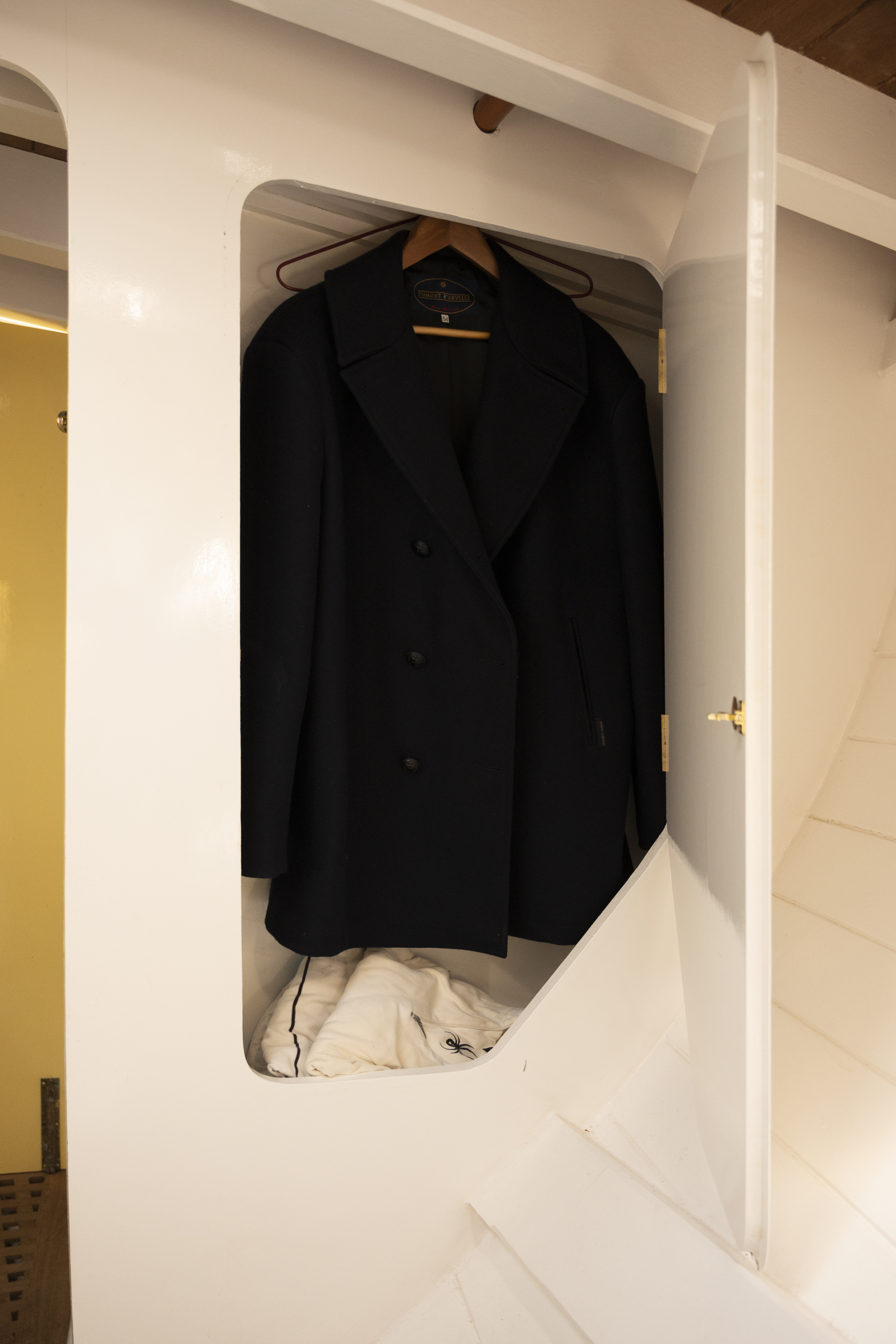 Length 46'0"
---
Beam 15'0"
---
Draft 5'6"

---
Power Yanmar 4JH4-HTE 110
---
Top Speed 8.5 knots
---
Cruising Speed 7.0 knots

---
Fuel Capacity 800 L
---
Water Capacity 800 L
---
Sail Area 1,200 square feet
---
Displacement 20 tons
Heritage


In the early 1980s Tim Phillips got together with Ken Lacco to develop Tim's idea of building a purpose built cruising boat. With inspiration from the Couta, Cray and Shark fishing boats of Bass Strait the lines for Jane were laid down.

Jane is specifically designed to give just the right compromise of sailing ability and performance under power. The balance of the hull form will ensure she is light on the steering, as well as all angles of heel and at different points of sail.
Testimonials
"Every Summer the family holiday house is bursting at the seams, so when Chris decided to embark on a house extension he approached me, as his son, and his architect, to help draw up the plans. I advised him, 'Why don't you build a boat at The Wooden Boatshop instead?!' For a similar budget of a small reno, the family would get the overflow sleeping capacity with the added bonus of being able to take our new extension anywhere. Chris had a very clear idea of how he wanted Jane to be set up, so the thought of purchasing an existing boat was not an option. The Wooden Boatshop gave voice to our ideas and embraced the thoroughly collaborative process. It was a real pleasure to work so closely with the team at WBS and a joy to drive down and see Jane taking shape each weekend. For our family, the building of Jane marked the closing of one chapter with the beginning of a new one, and she will remain an integral member of the family for decades to come. "

RODNEY EGGLESTON
Jane