Very Slender Rib (VSR)
The Wooden Boatshop are VSR LABS authorised dealers in Australia.
Overview


A superior class of boat

VSR LAB began construction of the iconic VSR range to meet a growing demand for quality vessels within dinghy sailing, coaching and regatta management. The boats are superior in every way – they are a feat in engineering, craftsmanship and handle well in rough and unruly seas. VSRs are ubiquitous at every sailing club around the globe. They are lightweight, fuel efficient and comfortable, offering utility at every turn.

The partnership between VSR LABS and The Wooden Boatshop is emblematic of our commitment to put function above all else. We offer a selection from the VSR range for sale within Australia and the Asia Pacific.

While VSRs make perfect coach boats for high-performance sailing, as well as yacht club tenders, they are also the best choice for those wanting a displacement boat to zip around coastlines. More recently we utilized a VSR 5.4 aboard our 50' fishing smack while cruising from Sorrento to Broome and beyond. The VSR 5.4 was easily lifted onto the deck using a hydraulic lift and was the perfect choice when exploring coastlines which were a stretch for our smaller wooden tender.


Model

VSR 5.4X
---
Length
5.40 metres
---
Beam 2.32 metres
---
Weight 380 kg
---
Power 40 HP Yamaha
---
Carrying Capacity 4-6 people
---
Bow Curved
---
Tubes
Orca 828 Hyperlon
---
Water Ballast System
Model

VSR 5.8C
---
Length
5.80 metres
---
Beam
2.25 metres
---
Weight
405 kg
---
Power
50 HP Yamaha
---
Carrying Capacity
6-8 people
---
Bow
Straight
---
Tubes
Orca 828 Hyperlon
Model

VSR 5.8R
---
Length
5.80 metres
---
Beam
2.17 metres
---
Weight
420 kg
---
Power
60 HP Yamaha
---
Carrying Capacity
6-8 people
---
Bow
Curved
---
Tubes
Orca 828 Hyperlon
︎ Unbeatable smooth ride
The fine entry and narrow design will ride smoother in all conditions. The boats are designed for running with fast sailing classes such as the 49er.

︎ Comfortable ergonomic configuration
The jockey console and raised steering configuration put the driver and passenger in a comfortable position ready for the impact and fatigue associated with long hours on the water.


︎ Economical
The engineered lightweight construction and slender design make the VSR extremely economical to run, resulting in overall lower horsepower and service costs.

︎ Dry
The driest open boat in the market.

︎ Long-lasting
High quality materials and components ensure a longer service life.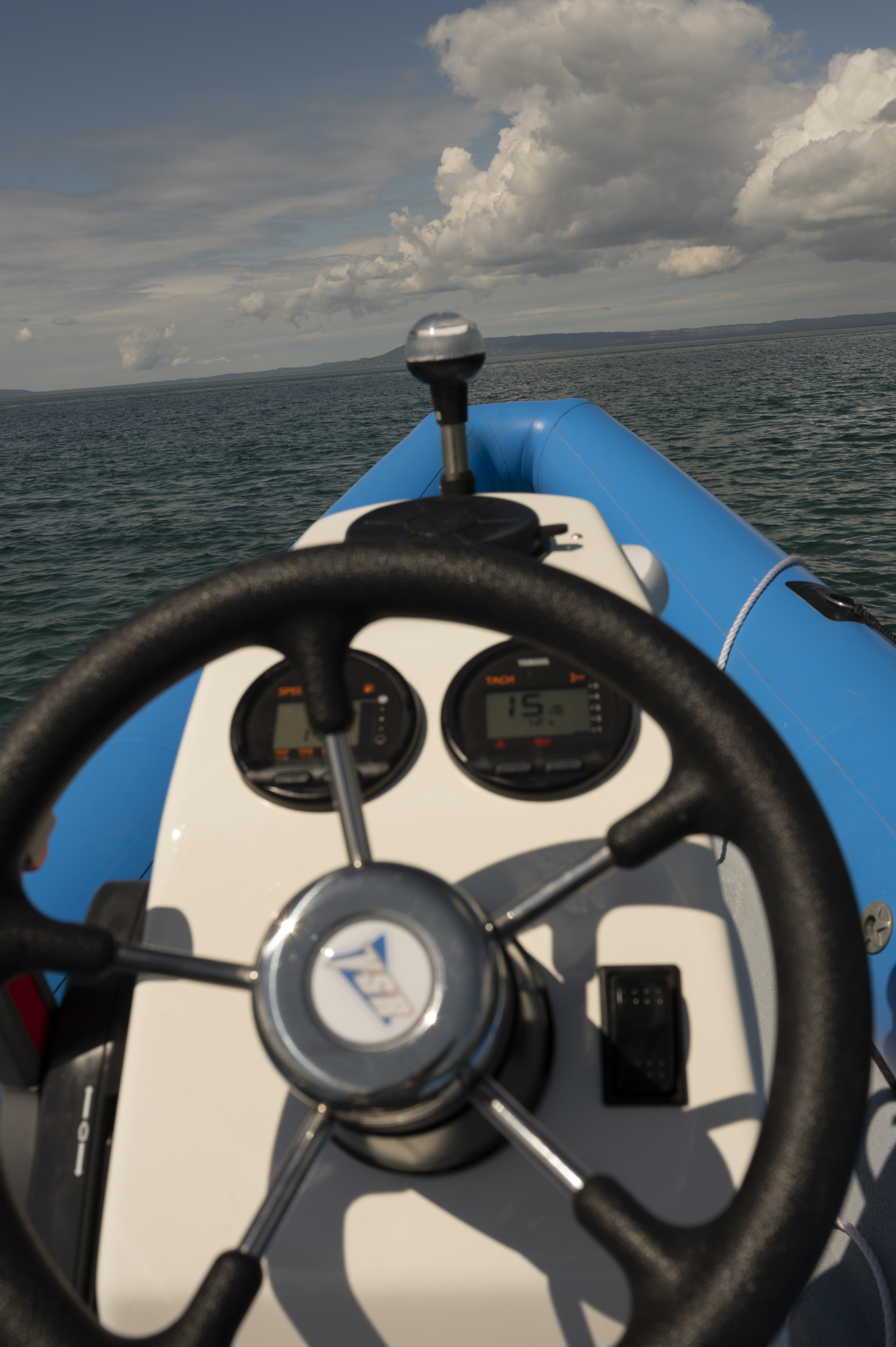 Testimonials
"As you know I have several boats including the Couta Boat, the Chris Craft and an electric boat. I used to have an aluminium runabout that I replaced with a VSR RIB. I must tell you that it is the best investment I could have made and is one of the boats that I enjoy most of all. I use it to go to my 55ft motor yacht, to commute to the Sorrento Sailing Couta Boat Club, to go to Queenscliff, to take family and friends around the shores of Portsea all the way to Rye and Dromana.

It has just been a fantastic and versatile boat; very, very safe, and even if it is windy, I can go out on this boat and not get wet. At 10 knots, 20 knots and 30+ knots I still don't get wet! It is easy to drive and for the level of investment, provides very versatile usage. It is even good to go calamari fishing in!

I have tested the boat in all sorts of different conditions in the bay and have always felt safe; even in 1.5-meter waves I don't get wet! A fantastic craft and congratulations; I'm glad I bought one."


GIORGIO S. GJERGJA

VSR 5.4
---

"I'm in awe of these new VSR RIBs. Their design and construction are a breakthrough in terms of sea going capabilities. They've totally revolutionized light displacement high speed powerboats. To think that you can travel at nearly top speed on a 20-knot sea breeze day with 5 foot seas, not get wet AND stay in control is amazing!"

JOHN BERTRAND
VSR 5.8R

---
"For our Emerging Nations Program that we are running as a lead up to Perth 2011 we needed two RIB coach boats. From a coaching point of view the vertical bowed VSRs were an obvious choice. They are capable of keeping up with a RSX board sailing over 20 knots and at the same time keep the coach dry. They are well built, economical and even came in our aqua blue colour."
JOHN LONGLEY

VSR Fleet
---
"I was looking for a RIB to use for dinghy sail coaching and as a chase boat. I tried many other brands, including Zodiac. At the World 49er and 29er Championships in Sorrento, I noticed nearly every team was using VSRs to coach and chase.I was able to borrow a VSR 5.8R and was amazed by the smooth ride and fuel economy. Coaching the juniors from the VSR was made easy because I could reach out from a sitting position to hold the shrouds while talking to the young sailors. The boat has been specifically designed with coaches in mind.
Using other RIBs in the past the hard ride was always a back breaker, and it was difficult to keep up with modern sailing skiffs in choppy conditions. The VSR was a revelation to me. It is a great chase boat. The steep dead rise hull produces an incredibly smooth ride, allowing me to remain seated at speed, even through a steep Port Phillip chop. There is plenty of room for 6 people on board.
I have now bought my own VSR 5.8R and could not be happier. I am impressed with how well built the VSRs are. They have an exceptionally strong hull and are fitted with top quality, reinforced Hyperlon tubes. The finish is top class, and the boat is easily driven and highly manoeuvrable. The whole package of boat, 60 HP 4 Stroke Yamaha, trailer and fully fitted cover is great value. The VSR is a real breakthrough in RIB performance. Having now used one for 12 months, I could not look at anything else."
WILL BAILLIEU
VSR 5.8R