Deal Island 50


The Deal Island 50 is the result of many years of experience in cruising and development, she represents the best of the best, and is a testament to years spent cruising in and around the Australian coastline.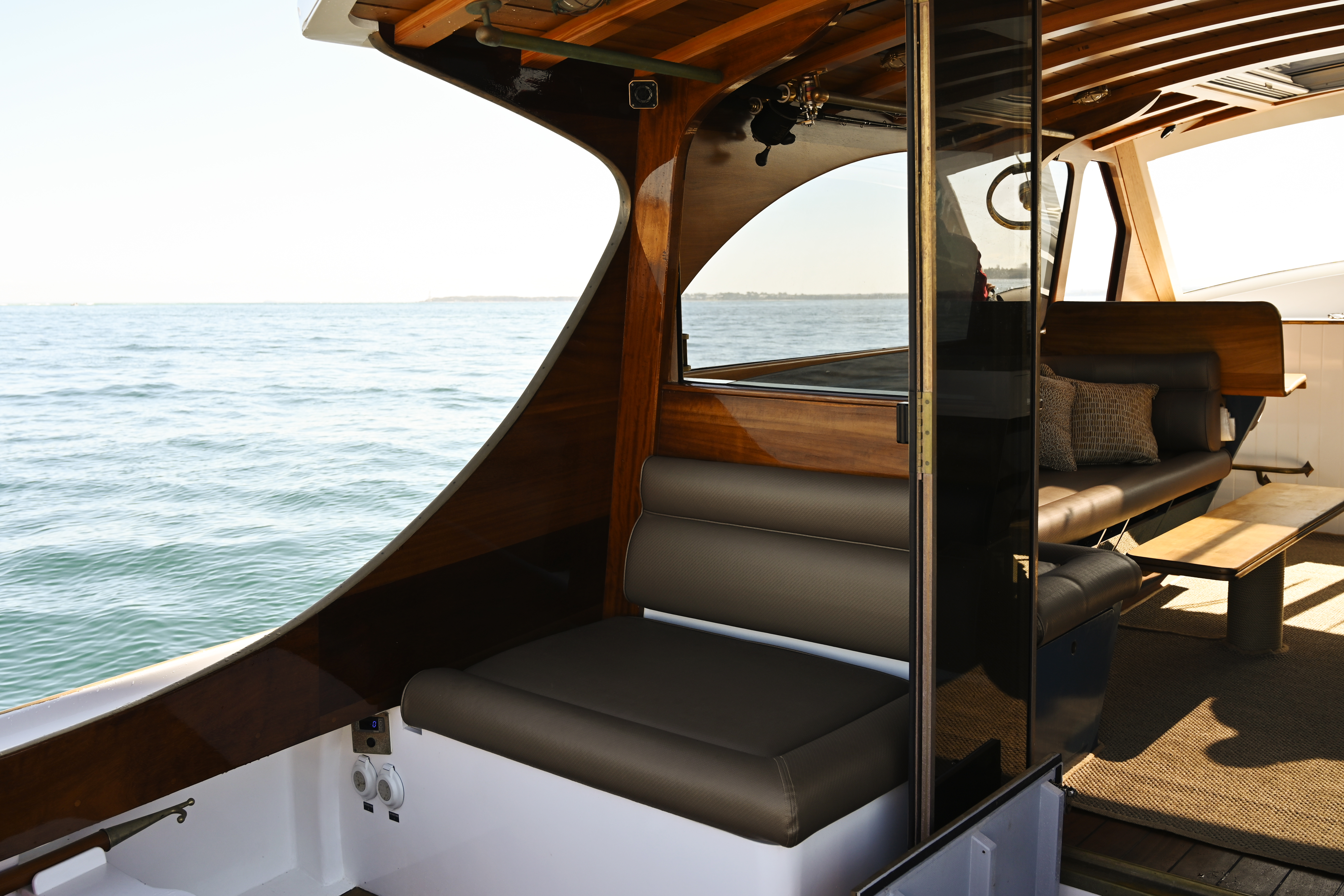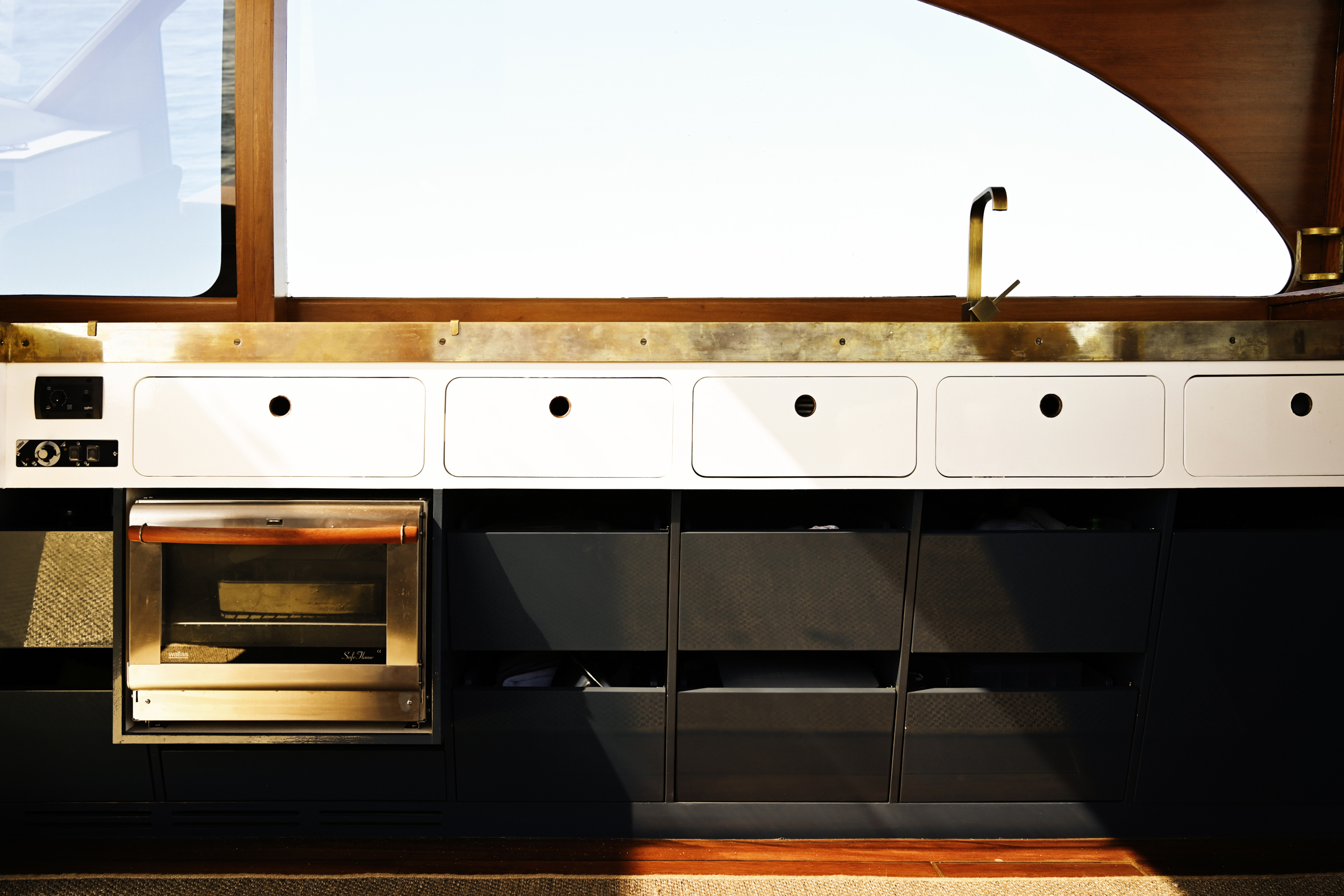 Overview


The Wooden Boatshop was founded on the re-visioning of classic and traditional style working boats, to use for leisure, for luxury, and for racing, and to be experienced amongst family and friends.

The Deal Island 50 is fitted for comfort and style, she is luxurious in her size and cruising capability. She is a classic combination of wood and bronze, made entirely by hand from beginning to end.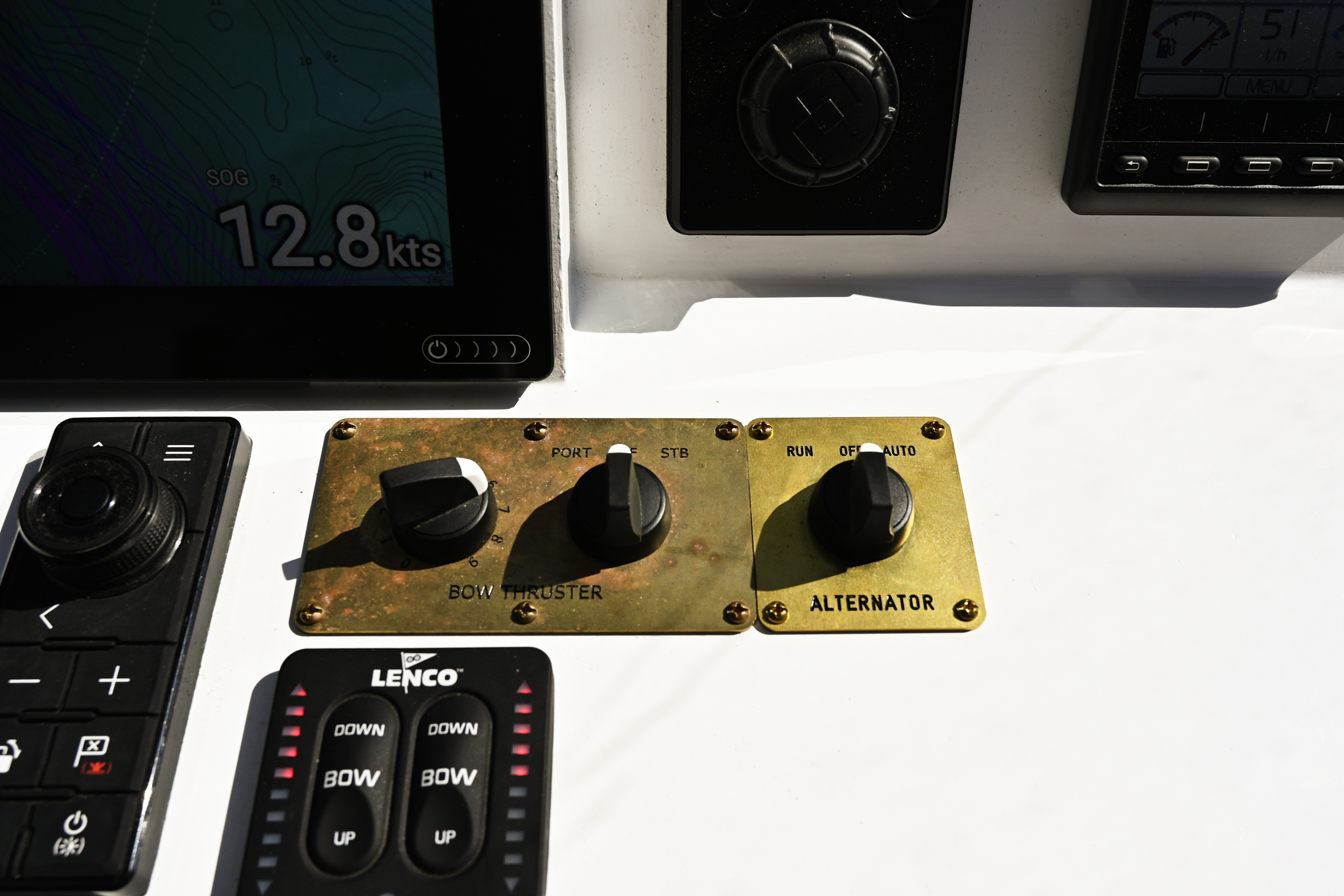 Length 50'
---
Beam 15'
---
Draft 3'11"
---
Power Volvo Penta D13 1000 hp

---
Top Speed 28 knots

---
Cruising Speed 18 knots

---
Fuel Capacity 1900L
---
Water Capacity 700L
---
Displacement 13.25 tons


The main engine, a Volvo Penta D13 1000 hp, drives a hydraulic pump and this system powers a 24v alternator, bow thruster and anchor winch. The 24v alternator is hydraulically driven at constant speed and produces 300amps. This allows the battery system to be charged from flat to full in less than three hours. This streamlines the electrical system, saves weight and improves reliability. The electrical system is built with a 600 AH lithium house battery bank. The system can rapidly charge from empty to full and delivers any required power demand of power due to the lithium batteries capability of being cycled all the way down. The lithium battery system at about $3.18 per cycle is about 40% cheaper than comparable AGM or Gell batteries. The 24v lithium battery has an 800Ah capacity. The air conditioning is able to run on battery for 5-6 hours. It is able to store about as much energy as the average house uses in a day.





"The boat has incredible performance! From Eddystone to Wineglass, we punched into 25 knots, and it was incredibly comfortable! The boat is a clear game changer with the ability to cover big miles in extreme comfort!

For example, we left Queenscliff at 5am, had a late lunch at Deal Island, with a walk and a swim, then dinner at Killiecrankie! Similar schedule the following day…We left Killiecrankie at 6.30am, got fuel up at Lady Barren, then fishing and diving until 2pm with a late evening roast, and needed sleep at Wineglass Bay!

Action packed couple of days! We also fixed the swim platform with the brilliant array of tools we have!"

JONATHON LONG
Southern Rock



"We achieved over 15 knots at 1500RPM with less than 40% engine load, This is a magnificent boat, It would be very hard to step back on any other boat."

TIM PHILLIPS
Director, The Wooden Boatshop