Deal Island 50
Overview


A lifetime of development

The Deal Island 50 is the culmination of a lifetime of experience in cruising and development, she represents the best of the best, and is a testament to years spent journeying around the Australian coastline.

The birth of a classic boat

The foundation of our launches began in 1990, with the construction of the 31' Emma Louise. The boat, which slept 5, was much loved by the Phillips family, and instrumental in their beginning forays into cruising.

Unleash your adventurous spirit!

Some 30 years later we have absolutely perfected the cruising experience. The Deal Island 50 is everything we set out to imagine a boat could offer, and more. She is fast, sustainable, practical, easy to handle, safe, comfortable, luxurious & classic in every way. All aspects of the Deal Island 50 design and construction have undergone a rigorous process of scrutiny and development. She is world-class and promises to unleash your adventurous spirit, as she did ours.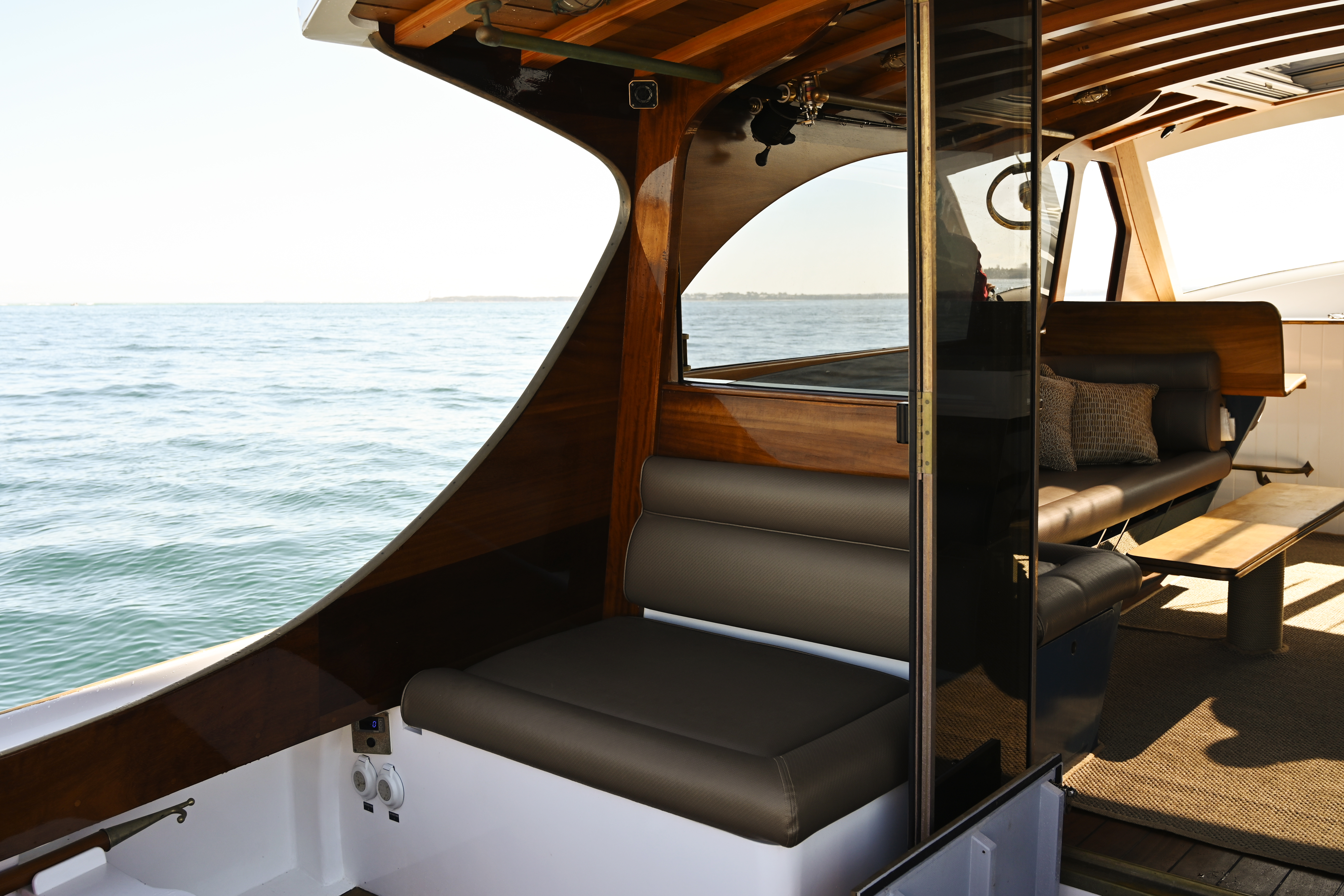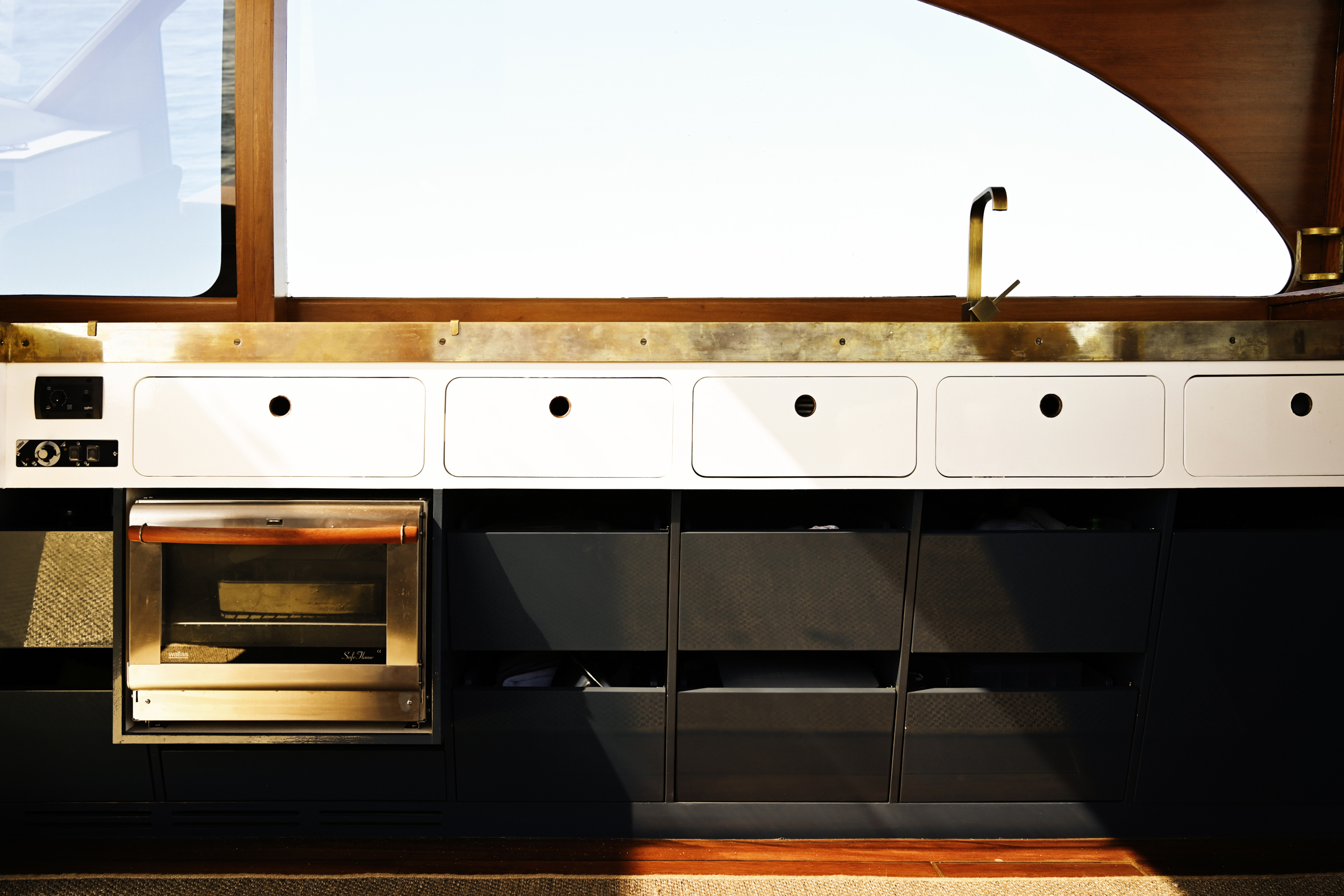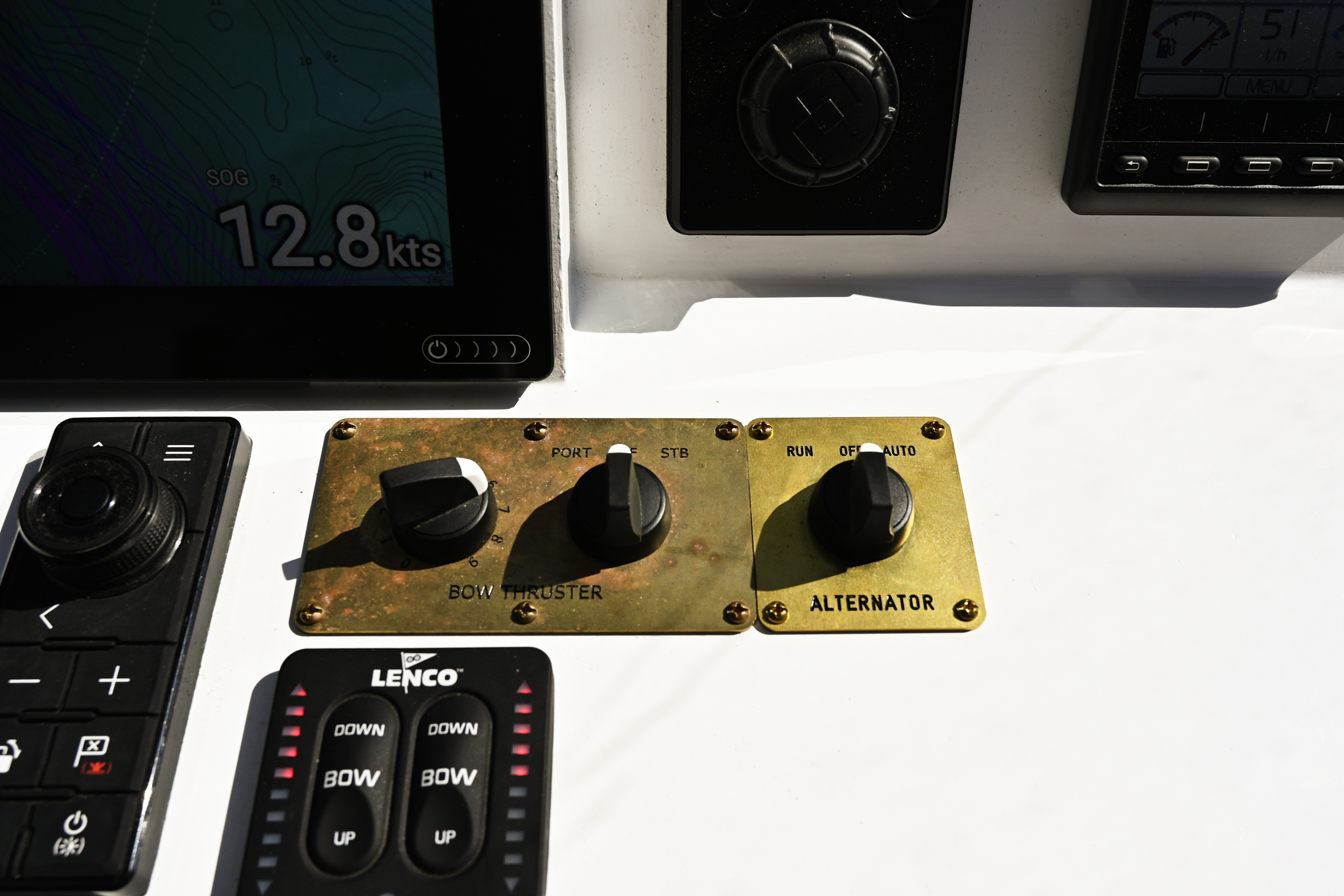 Length 50'
---
Beam 15'
---
Draft 5'
---
Power Volvo Penta D13 1000 hp

---
Top Speed 28 knots

---
Cruising Speed 18 knots

---
Fuel Capacity 2445 L
---
Water Capacity 300 L
---
Displacement 13.25 tons
︎Hydronic heating, wood fire & air conditioning
Feel at home with superior climate control, so you can relax no matter the outside temperature.

︎ Lithium batteries
Extremely advanced electrical & battery system charged by the Volvo Penta engine & solar. The battery system will go from flat to full in less than three hours, saving money & weight, and guaranteeing reliability. The Deal Island 50 can store roughly as much energy as the average house uses in one day. Incredible.

︎ Sliding sunroof, sliding wheelhouse doors & electric windows
Webasto sliding sunroof, slide opening wheelhouse doors & electric rear windows to completely open the wheelhouse and saloon. Keeps the wheelhouse and cabin cooler in warmer weather, and warmer in cooler weather. There's nothing like the flow of fresh ocean air when travelling long distances underway!

︎ Traditional fishing wet well & pot hauler
To keep fresh fish, crayfish, oysters & muscles alive, and so that you're eating fresh seafood every day of the week! DC powered crayfish pot hauler. A legacy of our origins celebrating traditional "working" boats.

︎Contemporary & modern interior
A restrained design sensibility makes for a simple, modern aesthetic that won't age a day. Every aspect of the interior has been scrutinised over a thirty-year period to reflect a practical and utilitarian vessel. The natural beauty of timber, bronze and the wide-open sea is accentuated at every turn.

Testimonials


"The boat has incredible performance! From Eddystone to Wineglass, we punched into 25 knots, and it was incredibly comfortable! The boat is a clear game changer with the ability to cover big miles in extreme comfort!

For example, we left Queenscliff at 5am, had a late lunch at Deal Island, with a walk and a swim, then dinner at Killiecrankie! Similar schedule the following day…We left Killiecrankie at 6.30am, got fuel up at Lady Barren, then fishing and diving until 2pm with a late evening roast, and needed sleep at Wineglass Bay!

Action packed couple of days! We also fixed the swim platform with the brilliant array of tools we have!"

JONATHAN LONG
Southern Rock



"We achieved over 15 knots at 1500RPM with less than 40% engine load. This is a magnificent boat, it would be very hard to step back on any other boat."

TIM PHILLIPS OAM
Director, The Wooden Boatshop