Visit

Call
035984 4333

Email
sales@woodenboatshop.com.au


Sorrento
Open Hours
Monday - Friday: 8:00 - 5:00
Saturday: 9:00 - 12:00
Sunday: 10:00 - 12:00

Address
129 Hotham Road
Sorrento, Victoria
3943, Australia



Queenscliff
Open Hours*
Monday - Friday: 8am-4pm
Closed Weekends
*staffed by our shipwright.

Address
Shed 4, 10 Wharf Street
Queenscliff, Victoria
3225, Australia
Servicing Sorrento & Queenscliff

In addition to our central headquarters in Sorrento, our Queenscliff shed is often bustling with activity. Operating now for a decade, our outpost at Queenscliff represents The Wooden Boatshop's enduring commitment to engaging with maritime history. Originally a fishing village, Queenscliff evolved into a crucial cargo port, docking steamships, and enabling their safe passage through the nearby perilous Heads.

More locations... more boats!

Our Queenscliff Shed offers our full range of services, extending across the sprawling Bellarine Peninsula. Recent focused activities include the construction of Sorrento Sailing Couta Boat Club's Cheviot 32 Volunteer, as well as several boat constructions, including a Kooyong 28. The 150T travel lift and hardstand gives us the capacity to service large craft, including quick and easy slipping of boats for repairs and maintenance, including painting, varnishing and mechanical services. We encourage enquiries about the possibility of new boat constructions, flagpoles, or any type of service relating to boats!
We respectfully acknowledge the traditional custodions of the land and waterways on which we live, work and play, the Boonwurrung people of the Kulin Nation. We pay our respect to Ancestors past, present and future. Sovereignty has never been ceded.
Meet Our Team

We're proud of our team, we're specialists in what we do. We are committed to home-grown manufacturing and the preservation of traditional skills. Our team is fuelled by passion and an overarching love for all things nautical. Our level of expertise and craftsmanship is rare. We build beautiful boats and our greatest wish is to share our love for the sea amongst our community. When you support us, you support local families and Australian manufacturing!



TIM
Director
WAYNE
General Manager & Boatbuilder
SALLY
Finance Manager
WILL
Production Manager & Boatbuilder
SAM
Logistics Manager
EMMA
Marketing & Communications
TRACEY
Administrator
JANET
Administrator
BOB
Careers
JONO
Design
KYE
Naval Architect
TROY
Engineering
TIM

Head Boatbuilder
GUNNAR
Boatbuilder
JIMMY

Boatbuilder
JAMES
Boatbuilder
RICK
Boatbuilder
RODRIGO
Boatbuilder
CHRIS
Apprentice Boatbuilder
SURREY
Apprentice Boatbuilder
LIAM
Apprentice Boatbuilder
ASHER
Apprentice Boatbuilder
ALAN
Boatwright
JOSH
Boatwright
DAVE
Carpenter
MICK
Carpenter
LINDSAY
Carpenter & Painter
MAWANDA
Painter
BRANTON
Painter
TONY
Painter
RICHARD

Painter
CHRIS
Head Mechanic
ANDY
Mechanic
CLAY
Apprentice Mechanic
FLYNN
Apprentice Mechanic
GEOFF

Sailmaker
Our History


Fishing boat origins
On the south-eastern coast of Australia, in the late 1970s
Tim Phillips
, along with a group of like-minded friends, begun messing around in Couta Boats. The Couta Boats had been named after the eponymous barracouta – the local fish caught off The Heads, and the most popular fish of the day in the early 1900s.

The Couta Boat was a fast and seaworthy craft, and there had been a slew of local boatbuilders who constructed beautiful and singular boats in the era, such as
Andrew Hansen, Mitch Lacco
and
Peter Locke
. Her lines were clean and classic, and she was practical and efficient, having proved herself in navigating under sail the treacherous waters off Pt. Lonsdale and Pt. Nepean in all manner of conditions.
The Couta Boats would head out from Queenscliff before dawn, often catching their quota before racing back to port. Those first back would command the most desirable wharf position and fetch the best price for their catch. There was a competitive edge embedded into the boats even in the early days. In fact, every so often the fishermen would organise a Couta Boat regatta, usually held on New Year's Day or over the Easter long-weekend.

The demand was steep for Couta Boats, and right up until the Second World War there was a shortage. With about 15 new boat builds a year, and an abundance of barracouta, the Couta Boats were thriving. However, the boom years did not last. Barracouta eventually became scarce due to overfishing, and the rise of gummy shark as a popular eating fish saw the gradual decline of the Couta Boat fleet.



Humble beginnings

By the 1960s and early 1970s many Couta Boats were rotated out of use and sat dilapidated in garages and backyards. Years later, Tim and his friends begun to take an interest in these craft and set about restoring their own Couta Boats. Thus, The Wooden Boatshop was born, and its early origins exemplify our ongoing commitment to maintaining and preserving important and often long-forgotten aspects of maritime history.

In the early days The Wooden Boatshop was operated out of Tim's carport in Delgany Avenue, Portsea. Already a master carpenter, Tim undertook an informal boatbuilding apprenticeship with Jack Norling, restoring Couta Boat Wattle and building 28' Sally alongside Ken Lacco. As a local Couta Boat fleet begun to emerge Tim and his mates started the Portsea Fishing Boat Regatta (now The Portsea Cup). As the fleet kept growing, so too did The Wooden Boatshop. We now occupy 3-acres of land in the heart of Sorrento, where we service and build hundreds of boats throughout the local area.


Committment to craft

Our yard comprises a sail making loft, mechanical workshop, multiple marine engineering factories, a well-stocked boat chandlery, boat storage, flagpole construction, bronze castings, boat painting, antifouling, boat design and manufacture. We are passionate boaters and master craftsmen, placing quality and function above all else!

An incredible boat range

Over the last 30 years we have developed our boat range, which was born out of a love for cruising both near and afar. Our range consists of smaller craft such as the Wyuna Launch, modelled from the early Pilot Boats at Queenscliff, responsible for safely guiding ships through the perilous Heads, to 50' Launches capable of circumnavigation and outfitted with all the modern amenities such as wood fires, full galley set-ups and futuristic navigation software.

We pride ourselves on building boats capable of practical seafaring, and the foundation of our ethos travels back to the early tales of the Couta Boat. Working boats are reliable, having proved themselves in the hard years spent fishing and working local grounds. Our boat range reimagines traditional working boats and offers those dreaming of a seafaring lifestyle the ideal vessels for exploration.

Constant refinement

To date we have built over 120 boats and have dedicated a lifetime to developing a boat range suitable to any number of purposes. Whether it's cruising down to Tasmania and exploring the Kent Group Islands, cray-potting, snorkelling, and sailing around Australia, taking a Clinker Dinghy for an afternoon cruise, or racing a Couta Boat off Sorrento, we are a one-stop-shop able to cater to any seafaring itch!


Speak to us about ordering your boat today!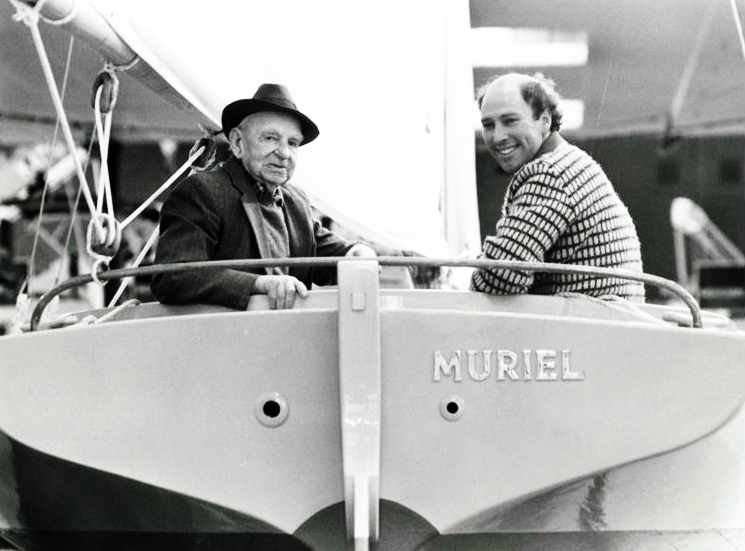 Our Values

Striving for perfection
We are highly skilled speciality tradesmen passionate about crafting beautiful, one-of-a-kind boats. Every single aspect of our boat range is quality controlled from our factories in Sorrento and Queenscliff. Our boat range has emerged from a rigorous process of refinement, and through an artistic sensibility honed and polished through a lifetime commitment to wooden boat building.
Our Launches are modelled off the American East Coast lobster boats, and offer an extraordinary balance between comfort, style, and function. The latest in our range, the Deal Island 50, is remarkable in its understated luxury.
When you purchase a boat from our range, you are assured to have the best in the world. We are unlike any other boat builders on the market. The boats we offer are efficient, practical, and safe, and are built by hand from beginning to end.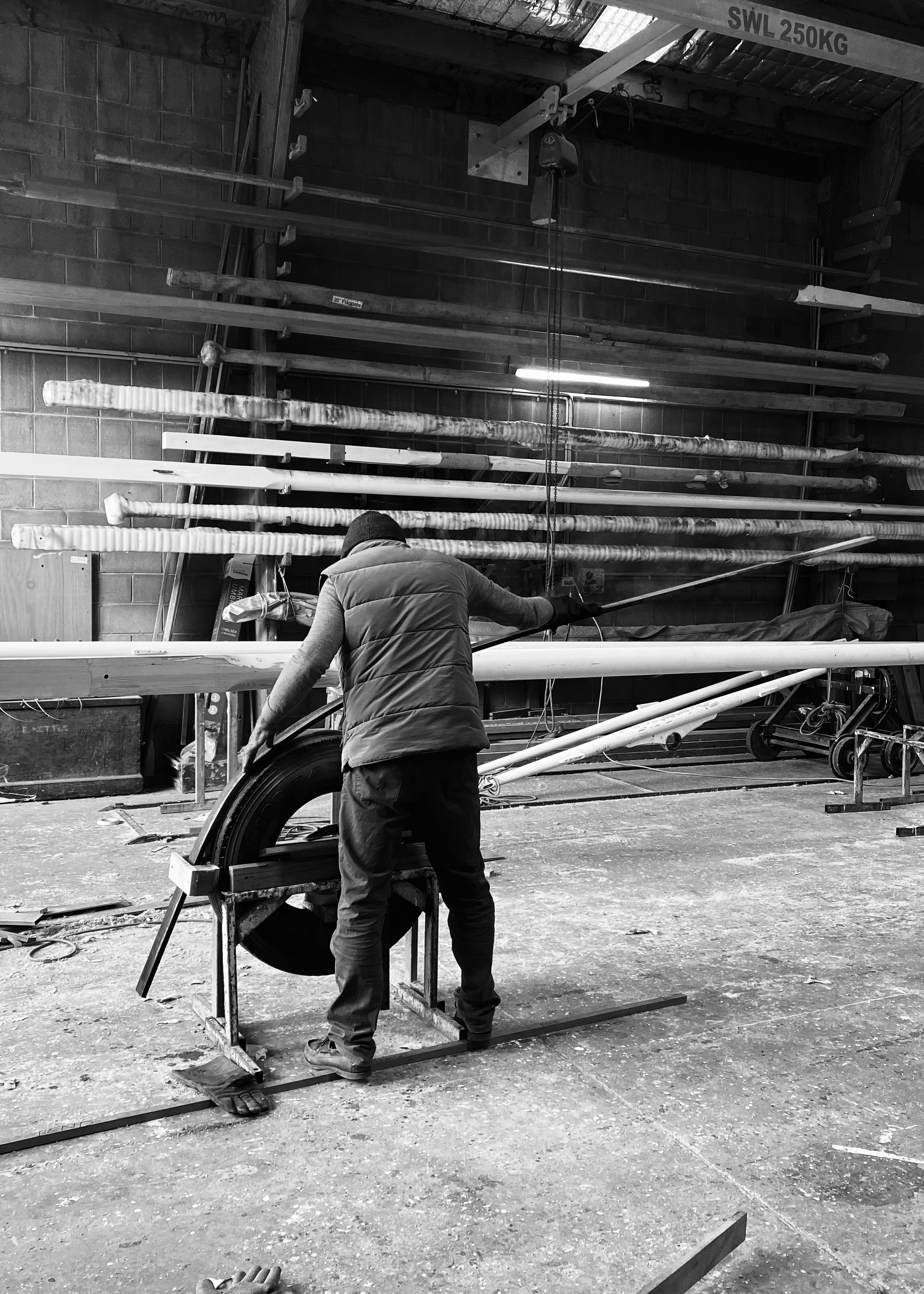 Sustainability & commitment to materials
We are committed to ensuring our business model utilises sustainable and ethically sourced timbers and does all that is possible to reduce its carbon footprint. We utilise Cedrela, a plantation grown timber endemic to Africa and whose fragrant aroma is resistant to insects and termites. Cedrela is a wonderful boatbuilding timber, due to its strength-to-weight capacity. It was first used by
Joshua Slocum
on his boat
Liberdade
, built in Brazil. Cedrela saws, sands and bores well, is easy to glue and nail, produces an excellent finish and has a high impact resistance.
Likewise, we also use Iroko and Makore, both timbers are endemic to Africa, and commonly used for boatbuilding purposes. Iroko is known to be an extremely durable timber. American White Oak, an excellent all-round timber commonly used in high-grade furniture and boatbuilding, is utilised for steam bending and much of the finer details on our boats.
Our importer upholds the strictest standards of due diligence and ensures timber products are regulated and traced using licencing, records of audits, log delivery documentation and forest concession licences.
The foundation of The Wooden Boatshop rests on that of the historic fishing vessel, the Couta Boat. We envision boats as being built to last well beyond the lifetime of those individuals who construct them. We apply our ethos of long-term thinking to the restoration of historic vessels, and are devoted to ensuring that the materials we so greatly value do not ever go to waste.
Achieving net zero

While we take great pleasure and enjoyment from the natural environment, we acknowledge Global Warming and Climate Change presents a litany of major threats toward future generations of seafarers and land-lovers alike. We pledge to achieve Net Zero emissions by 2030. This will be accomplished through a combination of solar energy and the transformation of our fleet of vehicles and forklifts to electric power. We plan to install car charging stations at The Wooden Boatshop premisis in Sorrento in the coming years.

A safer, cleaner environment for all!

Purchase Process

Hand crafted by us, in Australia… purchase direct from our factory!

Purchasing a boat from us is easy and straightforward, but more than that, buyers find it to be a highly rewarding and enriching experience. The journey toward owning a Wooden Boatshop build is highly unique. Unlike the dealership model, clients are purchasing direct from our factory in Australia, where quality, service and craftmanship is of the utmost importance. Our builds are completely custom and bespoke – hand crafted from the beginning through to the finer details. Clients often work with us multiple times over, loving the experience of observing their dreams come to life that they commission multiple projects over the years.

A highly enriching experience

Once you decide you're interested in purchasing a boat from The Wooden Boatshop, we'll give an indication of pricing and options that may be suitable for your boating requirements and budget. We'll take you for a sea trial and offer inspections from our range so you're able to make the best, most informed decision of your life.

Bespoke, from beginning to end

Once you've settled on a decision, we'll give you a lead time of the exciting new build. Our shipwright will discuss the various options available in terms of final styling, upholstery, optional mechanical systems and so on. Every part of the building process is completely bespoke, hand tailored to suit your desires.

The journey is just as great as the destination

Watching the boat take form is an awesome process to observe. Client's love popping into our factory in Sorrento and Queenscliff to watch their boats take shape, and chat with our craftsmen about the technical aspects. Afterall, we are a highly unique and specialised service. Watching the dream take shape is half the fun.

Realising the dream!

Upon completion of your craft, we'll celebrate the launch (at Sorrento or elsewhere) and undertake a handover period where our specialists run you through the systems and show you how to manoeuvre and drive the boat. We'll make sure you're feeling competent and then we hand over the keys!