Pisces
Heritage


An iconic boat

Built in 1977 by renowned local boatbuilder Jack Pompei, Pisces is a 46' shark fishing boat. Our restoration plans (see below) have been informed by legendary boatbuilder and designer Ken Lacco. Pisces is largely considered by many to be a sister ship to the Ken Lacco designed, Garry Stewart built Jane Kerr. Jane Kerr is just 2' longer than Pisces and was built as a crayfishing boat for Garry Kerr in Portland in 1981.

Pisces was famously involved in a collision with the bulk carrier Iron Prince off Port Nelson in 1995. While she sustained damage from the 539' ship, she did not sink and was escorted into the Portland area for repairs.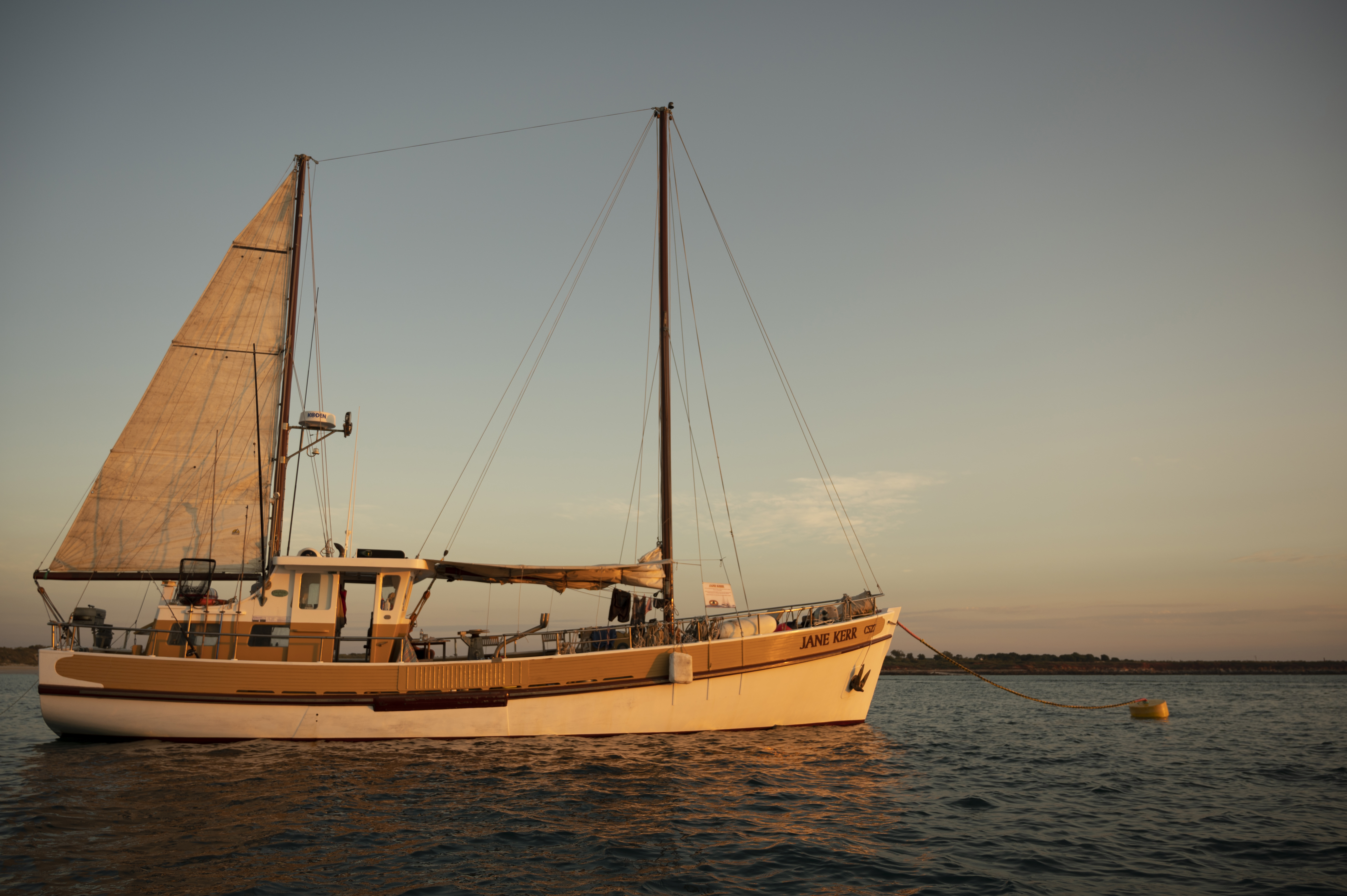 A true blue fishing boat...

From her early days Pisces worked from Apollo Bay, venturing into Bass Strait for shark fishing and netting. After a stint at a few other Victorian west coast ports, she was eventually taken to Queensland where she was used as a vessel for fishing the black tipped reef shark.

A few years ago, Tim Phillips, director of The Wooden Boatshop was aboard Jane Kerr in Bowen, North Queensland, when he sighted Pisces underway. Following a rigorous inspection of the boat, and enquiry with the current owner, it came to be understood that Pisces was languishing on her mooring, with the intent that she eventually sink.




An incredible discovery

Tim arranged to purchase the boat, and have her slipped and trucked to Victoria, where she currently resides. She presents as an incredible opportunity for any parties interested in a restoration project, or for those who dream of a traditional fishing boat to take to sea.

Jane Kerr has presented as a wonderful pleasure vessel, and her utility as a cruising boat constitutes a vast array of possibilities. From our expertise garnered over the years in utilising Jane Kerr, we are perfectly placed to commence restoration on Pisces. Our plans include improvements and updates to create a perfect blend of modern technology and comfort, with traditional beauty and style.
Length 47'
---
Beam 16'1"
---
Draft 5'5"
---
Power John Deere 6068T
---
Sail Area 655 sqf
---
Berths 10
---
Displacement Mass 25.3 tons




Launch of Pisces in 1977